ShowingFilter 1-2 of 2 listings.
$ 38
1 to 2 Days
Rail Services
Build your own Nikko adventure with this 4-day Nikko All Area Pass for foreign visitors. With a round-trip ticket from the Asakusa station included plus unlimited Nikko train and bus travel, the pass lets you to explore Nikko over four consecutive calendar days, making it easy to visit the shrines, springs, and temples for which the area is known. Just show your non-Japanese passport and booking voucher to collect your pass, then start sightseeing.
View Tour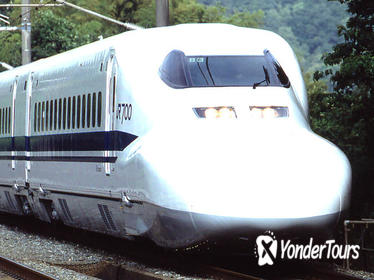 $ 293
Purchase a 7-day Japan Rail Pass prior to your trip to Japan and skip the hassle of booking on arrival. An exchange voucher is shipped directly to your home within four business days "" FedEx shipping fees included. Use your pass for unlimited rides aboard most railways, including the Shinkansen (bullet train), as well as Tokyo Monorail and buses that are operated by the Japan Railway (JR) group. Select your choice of Standard or first class seating. On arrival, exchange your Exchange Voucher for JR Pass at any exchange offices throughout Japan.
View Tour