ShowingFilter 1-2 of 2 listings.
$ 11
Natural onsen on a world-class scale. The baths are divided into a European Zone and An Asian Zone, allowing you to enjoy a variety of experiences. Sauna culture, or the tradition of bathing in heat and steam, has existed around the world since ancient times, and using the latest technology, they have recreated saunas from Egypt, Israel, Turkey, Austria, Russia, Korea, Canada, and Iceland.
View Tour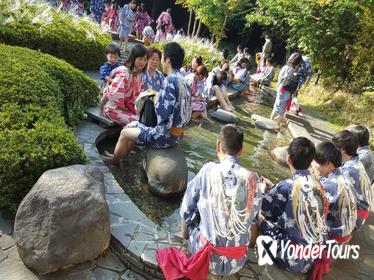 $ 25
Explore the enormous Ooedo-Onsen Monogatari, a theme park of hot springs, with this package. You'll don a traditional yukata and head straight into the park, where you'll get to make your way through foot baths, steam rooms, and soaking pools. After you're done, you can opt for a massage (not included) or rest in a quiet lounge until you feel ready to go. 
View Tour