ShowingFilter 1-3 of 3 listings.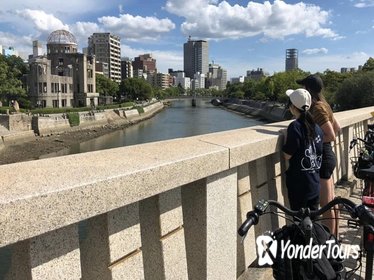 $ 32
NOW ON SALE 50%OFF!! First-Come, First-Served ONLY for 100 people so early booking is recommended. Go around Hiroshima's atomic bomb heritages by bicycle with a local guide. This is a tour where you will go around the atomic bomb heritages in Hiroshima as well as places related to peace. A guide born and raised in Hiroshima will lead the way. 【HIGHLIGHTS】 - You will be guided to the hidden points where you can see the 'real' Atomic Bomb Dome. - Let's go to the places that were really far away from the place of impact but that still suffered enormous damage. - A peace tour where you can go around local places and learn about things which you won't understand by only visiting the Peace Museum.  - Sense the feelings of Hiroshima's inhabitants and the story of Hiroshima through the local guide from Hiroshima. 
View Tour
$ 45
4 Hours
City Tours
Hotel Pickup Offered
This tour visits three must-see spots in deer park, Nara. Kasuga-taisha shrine - praised for its beautiful vermilion constructions and three thousand of stone lanterns and hanging lanterns, Todai-ji temple - renowned for its Great Buddha originally created in the eighth century, and Kofuku-ji temple - closely related to Fujiwara family, a noble family once at the summit of its prosperity. This tour is recommended not only for first-time visitors to Nara but also for repeat visitors to discover new charms of Nara.
View Tour
$ 139
Discover two of Japan's most spectacular sights on a captivating tour of Hiroshima and Miyajima's UNESCO World Heritage-listed sites. Accompanied by a knowledgeable guide, explore the impressive monuments of Miyajima Island, famed for its sacred Itsukushima Jinja Shrine, whose red tori gate appears to be protruding from the sea during high tide. Continue onto the Hiroshima Peace memorial Park, a moving expanse dedicated to promoting peace around the globe. Enjoy a tranquil ferry ride and absorb the natural splendor of the region's scenery on this enriching excursion.
View Tour