ShowingFilter 1-2 of 2 listings.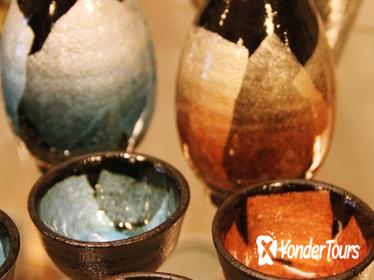 $ 86
5 Hours
Museum Tickets & Passes
Hotel Pickup Offered
Leave Kyoto and travel by private vehicle to the Miho Museum in a tranquil area of the Shiga Prefecture. The museum has two claims to fame: first, its striking I.M. Pei-designed architecture and second, its hoard of Japanese artwork. The portfolio of art was amassed by Koyama Mihoko, the head of the Shinki Shumeikai faith, and includes Japanese porcelain, textiles and relics alongside ancient Egyptian antiquities and more. Learn all about the art and its owner as you explore independently.
View Tour
$ 10
1 to 3 Hours
Attraction Tickets
Experience one of Japan's most cutting-edge art galleries with these pre-booked admission tickets to the MIHO Museum. Visit a private collection of Japanese and ancient artworks""exhibited for the first time""in a world-renowned space designed by celebrated architect I.M. Pei. Tickets include shuttle transfers from Narita Airport. Upgrade to include a mobile hotspot rental to keep you connected all day long.
View Tour