ShowingFilter 1-3 of 3 listings.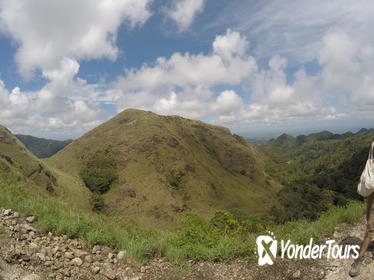 $ 100
8 to 12 Hours
Full-day Tours
Hotel Pickup Offered
Free Cancellation
Explore the Anton Valley and gain a deeper understanding of the ecological diversity evident in the nearby volcanic crater on this memorable tour from Panama City. Head into the valley with your professional guide and pay a visit to Sleeping Indian Mountain--La India Dormice. Next, visit the exciting Nispero Zoo and learn about local wildlife from an expert guide. This popular tour is ideal for travelers who love nature, animals and the outdoors.
View Tour
$ 200
8 Hours
Full-day Tours
Hotel Pickup Offered
Free Cancellation
Visit the town of Anton Valley (El Valle de Antón) during this 8-hour trip from Panama City. This town is perched in the 3.7-mile (6-km) wide caldera of a volcano; learn about the fascinating array of flora and fauna native to this unusual habitat. Visit the Nizpero Zoo, view the petroglyph La Piedra Pintada, or hike to the top of the Sleeping Indian. Stop by a local market selling indigenous Kuna Yala handicrafts or just relax and enjoy the mountain air. Round-trip transportation from Panama City is included.
View Tour
$ 230
7 Hours
Day Trips
Hotel Pickup Offered
Free Cancellation
Explore Panama's wild side with a full-day trip to Anton Valley, and spend your day hiking and visiting hot springs nestled in the broad crater of a stratovolcano. Enjoy the cool mountain air as you hike into the forest to visit ancient petroglyphs and a hidden waterfall, then soak your muscles in a steaming pool. Meet the country's endangered species at the Nispero Zoo, along with the exotic orchids that thrive in this lush mountain escape, then browse for souvenirs at a local market before returning to Panama City.
View Tour