ShowingFilter 1-3 of 3 listings.
$ 60
2 Hours
Sightseeing Passes
Delve into Granada's long history on this 2-hour walking tour. Wander along the city's timeworn streets with a professional guide, and pass eye-catching sights like the rose-tinted Corral del Carbón arch, a coal yard that dates back to the 14th century and the colorful alleys of Alcaicería, Granada's old silk market. Visit Granada Cathedral and the neighboring Royal Chapel, and learn how the city evolved under the reign of Ferdinand and Isabel.
View Tour
$ 41
Venta El Gallo is located in the Sacromonte caves, cradle of flamenco art. Declared intangible cultural heritage by UNESCO, the Flemish transmitting the rhythm of the guitar, singing and dancing, where the viewer lives and feels the exciting world of flamenco. The Venta El Gallo with its superb location overlooking the Alhambra in Granada, Andalusian cuisine and offers quality flamenco shows.
View Tour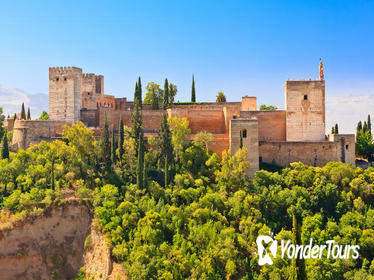 $ 38
Step into old-world Spain on this 2-hour Granada walking tour. See ancient Islamic buildings, gaze out over the rose-tinted Alhambra palace complex and learn about the city's Moorish heritage on a stroll through the UNESCO-listed neighborhood of Albaicin. Then, continue to the historical Sacromonte quarter, famed for its thriving flamenco scene. Plus, you'll receive a hop-on hop-off tourist train ticket for use on the day of your tour.
View Tour