ShowingFilter 1-2 of 2 listings.
$ 541
3 Hours 30 Minutes
Dining Experiences
Hotel Pickup Offered
Uncover the secrets of Japan's elegant geishas during an evening dining experience in a private Kyoto restaurant. Stroll through the Gion district to delve into the fascinating history of geishas, beautiful performers trained in entertaining exclusive clientele. Then, pleasure your palate with a Japanese kaiseki meal and a selection of specialty drinks; sip sake as your expert guide translates the questions you have for your 'maiko,' or apprentice geisha. Gain insight into her profession and enjoy an intimate atmosphere on this small group tour, where numbers are limited to eight.
View Tour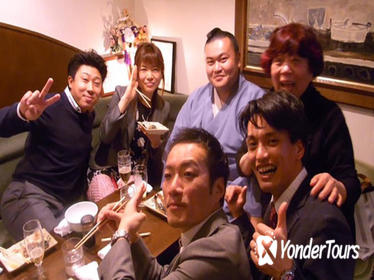 $ 208
2 Hours
Dining Experiences
Sit down for dinner with a sumo wrestler during this unique activity in Asakusa. Enjoy the opportunity to dine with one of Japan's celebrated athletes, a rare chance that even many local residents never get. Engage in conversation with the sumo champion, asking any questions you may have about their lives, their training and their diets. Dig in to a chanko (hot pot) dinner, a traditional sumo wrestler's dinner consisting of vegetables and big chunks of meat and fish, all cooked at the table.
View Tour