ShowingFilter 1-2 of 2 listings.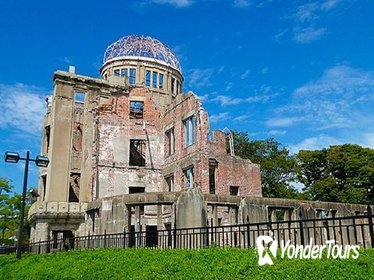 $ 91
8 Hours
Rail Tours
Hotel Pickup Offered
1. Visit the World Heritage Sites of Itsukushima Shrine on Miyajima and Hiroshima's Atomic Bomb Dome on this leisurely tour. 2. Look forward to seeing wild deer in the untouched abundant nature of Miyajima.
View Tour
$ 34
1 Hour 30 Minutes
Rail Tours
Tofu came from China during the Nara Period (710 - 794) and was used in vegetarian dishes served at the temple. It became a common food for the general public during the Muromachi Period (1336 - 1573), and a writing from that time shows that yudofu had become a Nanzenji specialty by Edo Period (1603 - 1868) to a point where all travelers would try yudofu.Junsei serves tofu that has rich flavors which come from being made using soybeans produced in Japan with a special sauce. Please savor the natural sweetness of the tofu itself and the hint of bitterness of soybeans in its aftertaste.
View Tour