ShowingFilter 1-2 of 2 listings.
$ 12
2 Hours 30 Minutes
Private Sightseeing Tours
Free Cancellation
Discover UNESCO World Heritage–listed treasures in Lithuania on this private 2.5-hour Užupis walking tour in Vilnius. Follow a guide into the UNESCO–listed Republic of Užupis and gain insight into the area's rebellious past. Discover famous landmarks including the Church of St Francis and St Bernard and Gediminas' Tower, and admire fine views from Castle Hill. Along the way, see galleries and venues frequented by the city's many resident artists, mingle with the locals and soak up the atmosphere in this colorful corner of Vilnius.
View Tour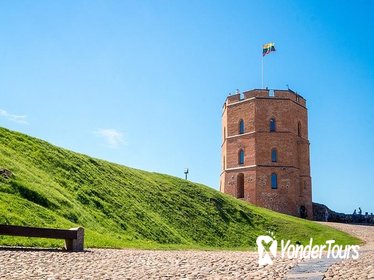 $ 6
No scheduled
Attraction Tickets
Book tickets to Gediminas Tower to explore historic fortifications with sweeping views of the Vilnius Old City. Arriving at Gediminas Tower with paper tickets in hand secures your access to the fascinating site in advance, and combines the convenience of planning ahead with the freedom to arrive on your own schedule.
View Tour