ShowingFilter 1-2 of 2 listings.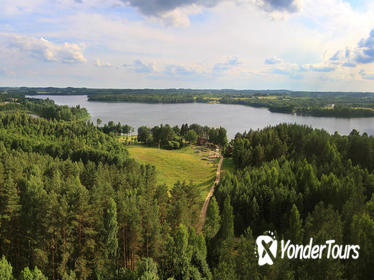 $ 87
8 Hours
Private Sightseeing Tours
Free Cancellation
Take a break from the city on a full day tour to Aukstaitija National Park with stress-free round-trip transport from the doorstep of your Vilnius accommodation. In addition to navigating, your guide offers facts and stories about the area's natural landscape. The day's itinerary includes a 200-year-old water mill, sweeping mountain views, and the Lithuanian Beekeeping Museum.
View Tour
$ 174
8 Hours
Day Trips
Hotel Pickup Offered
Free Cancellation
Venture north of Vilnius to explore eastern Lithuania and discover many interesting points in the country. Visit the Geographical Center of Europe in Purnuskes, the Ethno-Cosmology Museum which relates man to the cosmic world, Labanoras National Park, the Museum of Ancient Beekeeping in Stripeikiai, and much more. This tour is a great opportunity to learn more about Lithuania's natural landmarks, history, and culture.
View Tour