ShowingFilter 1-3 of 3 listings.
$ 43
3 Hours
City Tours
Free Cancellation
Learn about and taste the recent Soviet history of Vilnius with a guide. Stop by a local market and taste Soviet-era dishes while learning about the history of this cuisine. Take note of the Soviet-era architecture in a neighborhood of apartment blocks. Stop by a pub that was famous during Soviet times and sample a local beer.
View Tour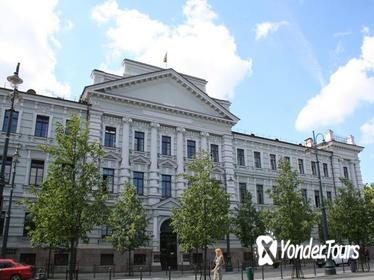 $ 12
3 Hours
Historical & Heritage Tours
Hotel Pickup Offered
Free Cancellation
Go in-depth into Lithuania's history during this walking tour of Vilnius. With a guide in the lead providing insightful historical commentary, you'll learn much more than you would simply wandering around the capital on your own. With special emphasis on the past Soviet occupation, current inclusion in the European Union, and the events of the 50 intervening years, you'll get a full picture of this complex country.
View Tour
$ 5
3 Hours
Attraction Tickets
Pre-book tickets to the Museum of Genocide Victims (KGB Museum), then enjoy the flexibility to visit the moving site on your own schedule. While exploring the former headquarters of the Gestapo and the KGB, you'll learn the stories of those who died during the Holocaust and Soviet Occupation - and about the heroic men and women who stood up to injustice.
View Tour